Africa's Development Dilemma: Why Public-Private Partnerships Aren't Meeting Expectations
Africa faces serious infrastructure gaps as over 600 million people are estimated to lack access to electricity, and 60% of the population is unable to access modern infrastructure. According to the African Development Bank (AfDB), the continent needs $170 billion annually to address these problems. As a result, governments have been exploring new forms of financing, such as Public-Private Partnerships, away from traditional models that have not been successful in upscaling investments in the past.
The premise of any economy lies in two key factors. The private sector is out to maximize profits to survive and meet shareholder/owner demands. And the public sector exists to regulate, enforce, and create an environment where economic activities can prosper. Public-Private Partnerships (PPPs) refer to a contract between the government and a private company, under which the private company finances, builds, and operates some element of public service and gets paid over several years through either charge paid by users of the services – described as concessions – or by payments from the public entity or combination of both.
PPPs were introduced into Africa in the 1990s, majorly as one of the conditions of the Structural Adjustment Programs (SAPs) that countries had agreed upon with the International Monetary Fund (IMF) to sustain their economies as commodity prices plunged. However, it took until 2010 for them to become very popular across the continent. Over 45 countries have now enacted PPP or concession laws, with the majority adopting such regulations in the last five years. Despite the regulatory framework and promises of support from multilateral lenders, PPPs have largely failed in the continent. Only 15 PPP transactions have reached full closure in the last five years. Moreover, just five countries accounted for more than 50% of all successful PPP activity in the past decade: Egypt, Ghana, Morocco, Nigeria, and South Africa.
Different interests
One key reason behind the failure of PPPs in Africa is the misalignment of interests. Naturally, the private sector is after profits, while the public sector is – or should ideally be – after the provision of social services. To compromise on those demands, a lot of bribery and corruption happens as private companies jockey to get lucrative deals. Many false promises are made behind the curtains, and the contracts signed are incredibly complex to cushion private companies from as many risks as possible.
And therein lies the challenge. PPP projects are accompanied by many risks. First, the cost of the project is subject to inflationary changes and certain modifications that come along during implementation. There is also the risk of conflict, war, change of government, or political environment derailing the project after it started. Therefore, it is reasonable that private companies that provide the initial financing utilize as many strategies as possible to manage any unforeseen risks. This situation has resulted in infrastructure projects such as the Henri Konan Bedie Bridge in Ivory Coast, Dakar-Diamniadio Road in Senegal, and the Lake Turkana Wind Power Project in Kenya costing taxpayers more than was initially projected.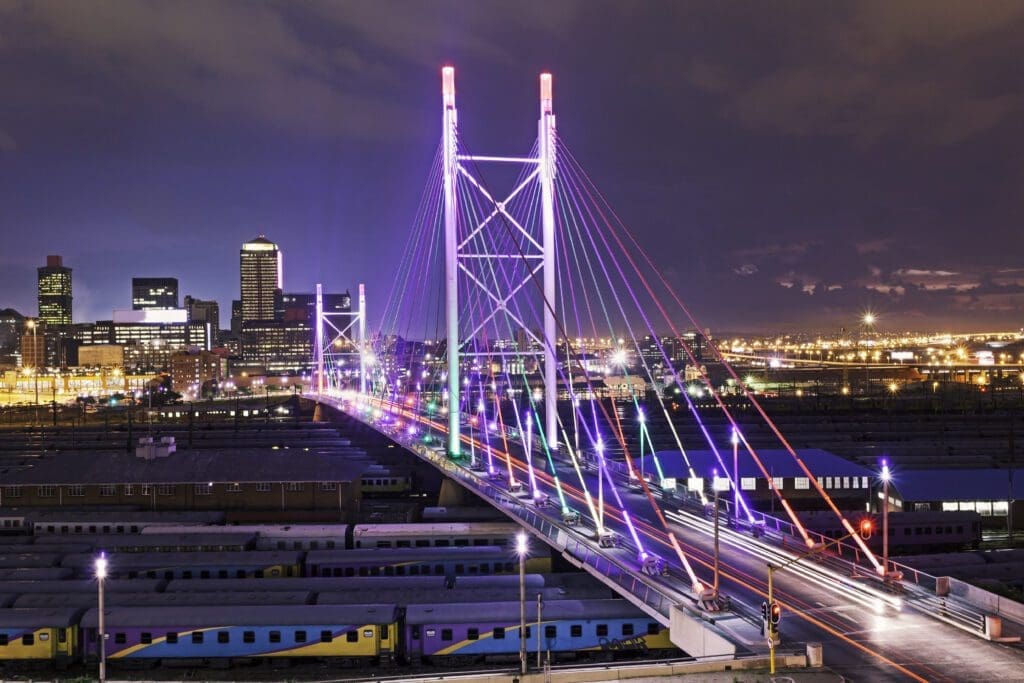 Weak laws and enforcement
Ideally, PPPs are founded on specific policies that govern their operationalization. Most African countries have PPP laws on their books, that lay pathways for how public authorities can acquire and relate with companies as partners in project implementation or service delivery. A common constraint in Africa is that the public sector is weak and cannot enforce PPP regulations. In addition, the private sector tends to have more information than the public sector, resulting in an information asymmetry. Therefore, negotiations between both parties are not conducted on fair grounds, and the deal concluded skews in favor of the corporations.
Because public agencies differ widely from private entities in terms of organizational structures, missions, cultures, and processes; harmonization of interests and enforcement becomes difficult. For example, a public energy utility company will have more bureaucratic structures than a fintech, where decisions are flexible and on the go. Therefore, a potential partnership between the two entities will be a tall order.
Recent studies also show that PPPs are increasingly used to conceal public borrowing while providing long-term state guarantees for profits to private entities. Nowadays, many projects are procured as PPPs to circumvent budgetary constraints and postpone recording of fiscal costs. Through that framework, it is very profitable for a government to minimize or eliminate the cost of a project and its liabilities "off-balance sheet" to meet austerity goals.
Way forward
As a developing continent burdened with infrastructure needs, Africa cannot ignore new models of acquiring financing for infrastructure projects. PPPs can indeed become a good stimulus for development.
"Before the COVID-19 pandemic, African infrastructure was already struggling to structure projects tailored for the private sector, and at the same time, achieving value for money for the public sector including affordability for users. It is, therefore, imperative that hybrid solutions such as PPPs must be seen and promoted as a way of building back better, stronger, and greener by clawing back private capital to infrastructure while creating much-needed fiscal room for governments to address multiple other demands, including building health systems' resiliency," African Development Bank Vice President Solomon Quaynor was quoted as saying at a policy webinar meeting.
However, to reach that point, African countries must strictly enforce their regulations governing partnerships. They must implement a competitive selection process for acquiring private partners and include public participation before, during, and after sealing such agreements.
"Countries need to learn from each other's achievements and mistakes. They need to have standard documents and checklists that will guide institutions in these countries through the PPP lifecycle," said Shoubhik Ganguly of Rebel Group International.
According to the World Bank, PPP infrastructure projects in Africa over the past five years have been concentrated in the renewable energy sector (78%), transport (22%), and water and sanitation (0.5%). Policymakers must examine how they can bring on board the private sector to also focus on service delivery, which is necessary to alleviate quality of life.
Lastly, PPPs must be empowered to manage any unforeseen risks and constantly monitored to avoid degenerating into white elephants.
Citations
Batjargal, Temulin & Zhang, Mengzhong. (2021). Review of key challenges in public-private partnership implementation. Journal of Infrastructure, Policy and Development.
Fischer, R. and Nahabinde, V. (2012). Assessment of Public-Private Partnerships in Mozambique. International Growth Centre, London. Retrieved September 20th, 2023.
Osei-Kyei, R. and Chan, A.P.C. (2017). "Factors attracting private sector investments in public-private partnerships in developing countries: a survey of international experts." Journal of Financial Management of Property and Construction, Vol. 22 No. 1, pp. 92-111.