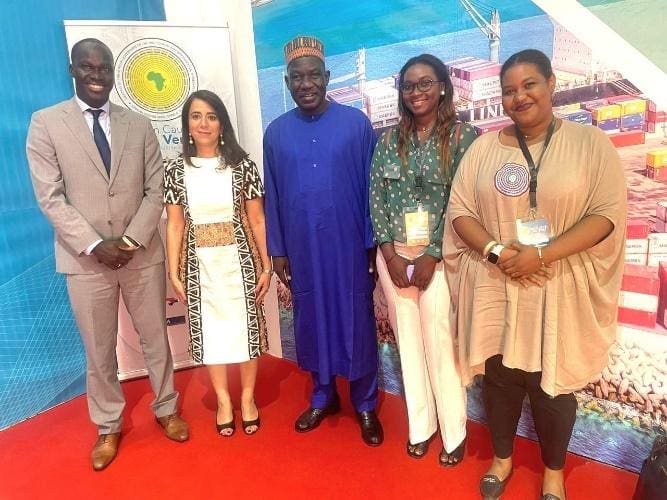 The future is in your hands. Our talented, diverse, multiethnic and multinational team comes from all corners of Africa.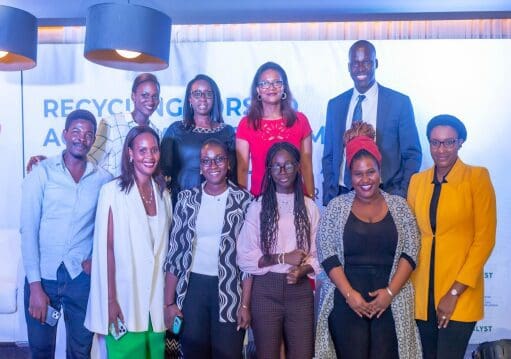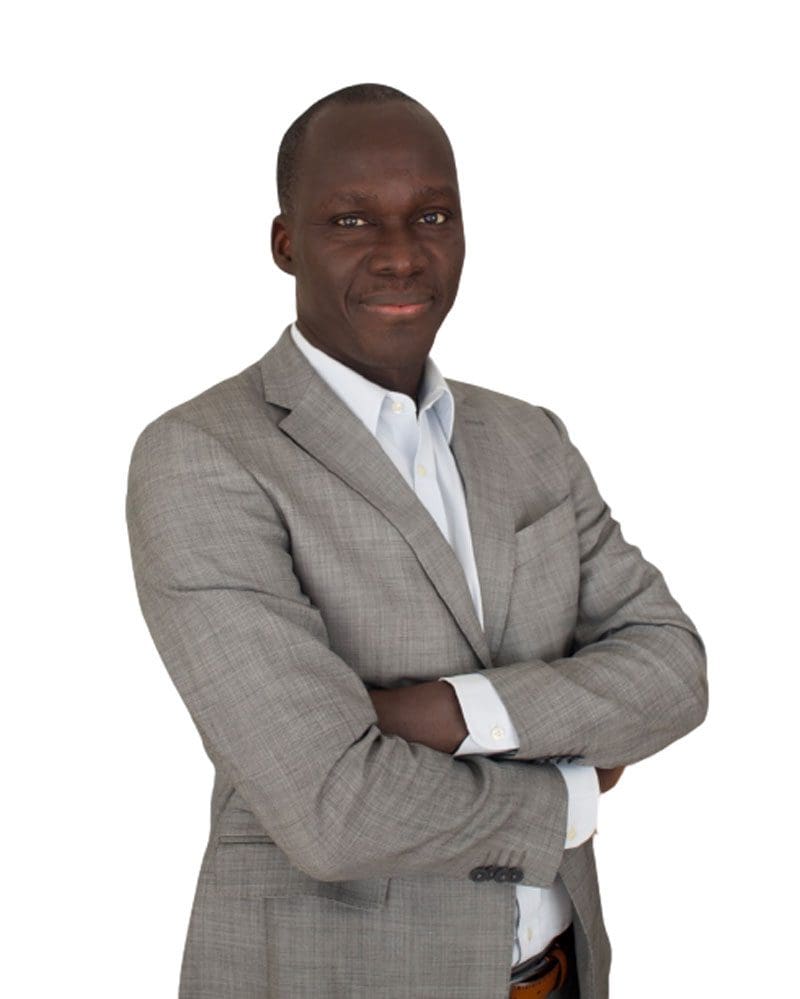 Daouda Sembene, Managing Partner
Daouda is the CEO of AfriCatalyst, a global development advisory based in Dakar, Senegal. He is affiliated with the Washington-based Center for Global Development (CGD) and the Accra-based African Centre for Economic Transformation (ACET) as a Distinguished Non-resident Fellow. 
Daouda was an Executive Director of the International Monetary Fund where he represented 23 African countries on the Executive Board.
During his IMF board tenure, he chaired the statutory Board Committee that was tasked with strengthening collaboration at the board level between the IMF and other international institutions, notably the World Bank Group, the United Nations, and WTO. He also served in his home country as a senior economic advisor to the President of Senegal with a ministerial rank. More recently, he was appointed by the Chairperson of the African Union for the year 2022 as Special Advisor on food security.
Daouda has been invited to provide expert testimony on issues related to the work and the future of the IMF in the US Congress and legislative bodies from some African countries. He provided consulting services to the IMF, the World Bank, the United Nations Economic Commission for Africa, and the G20 Saudi Secretariat during the Saudi presidency of the G20. Daouda has served as a senior advisor to the Minister of Economy, Finance, and Planning in Senegal.
In that capacity, he was appointed as the IMF and World Bank Alternate Governor for Senegal and sat on a number of boards on behalf of the ministry. He also served briefly as Head of the Financial Sector and Competitiveness General Directorate in the same ministry. He began his career at the World Bank in Washington as part of a team of lecturers in macroeconomic management. He is the founding President of Sunu Bibliotech, a non-profit organization based in Senegal that aims to promote digital and social inclusion in local communities.
Daouda holds a Ph.D. in development economics from the American University in Washington and master's degrees from George Washington University, the University of Montreal, and the University of Dakar. He has authored and contributed to several publications, including a book on macroeconomic policy in fragile countries published by Oxford University Press.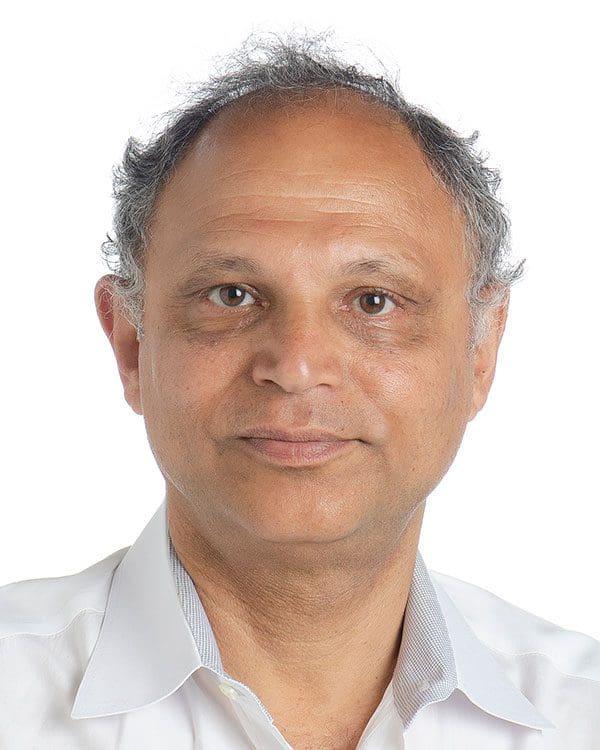 Ali Mansoor, Senior Advisor
Ali served as the Financial Secretary in Mauritius from 2006 to 2013, where he formulated and implemented a wide-ranging reform program. He was the first African Chair of the Global Forum for Migration and Development (GFMD) in 2012. 
At the International Monetary Fund, he was an Assistant Director from 2013 to 2019 and headed the Development Issues Unit, responsible for developing IMF policy towards Developing countries. He was also in charge of one of the West African Divisions at the IMF and mission chief for Senegal.
Ali was CEO of the COMESA Clearing House (1997-1999) and led efforts to restructure the institution. He has also worked as a Lead Economist in the Office of the Chief Economist for the Europe and Central Asia Region in the World Bank (2003-06); led evaluations in the Independent Evaluation Office of the IMF (2001-03); been a senior economist in the IMF's Fiscal Affairs Department (1999-2001) and spent three years at the EU Directorate for Development from 1992 to 1995.
Ali has written on resilience to natural disasters, regional integration, privatization, migration, fiscal decentralization, and capacity development. This includes three books he led and edited at the IMF on Middle Income Countries in Africa, the political economy of reform in Senegal, and the informal sector in Africa.
Nowadays, Ali Mansoor is the Chairman of the Regional Multidisciplinary Centre of Excellence (RMCE) set up by the Government of Mauritius, the Common Market for Eastern and Southern Africa (COMESA) and the Indian Ocean Commission (IOC) to promote reform in Africa through peer learning and peer support. He is also the COO of the Development Enterprise Network, a not-for-profit think and do tank focused on implementation of reforms in Africa. Ali is also an Adviser to the Deputy Prime Minister of Mauritius.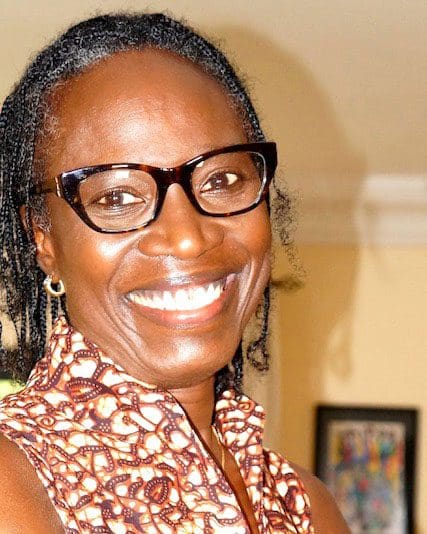 Thiaba Camara Sy, Senior Advisor
Throughout a 33-year long career in the fields of auditing, accounting and management consulting, Thiaba has served numerous public institutions and private companies in virtually all sectors of the West African economy allowing her to develop a solid international professional network.
She managed for 27 years Deloitte Senegal, the consulting, accounting and auditing firm that she founded in 1990 and served for 8 years (2009 to 2017) on the board of directors of Deloitte Africa, the Holding grouping together all the member firms of the Deloitte network in French-speaking Africa; Then, she briefly joined the partnership of AFIG Funds, a leading African private equity firm, of which she was Chief Operating Officer in 2017 and 2018.
Thiaba is the co-founder and chair of the board of directors of WIC CAPITAL, the first impact fund dedicated to supporting women's entrepreneurship in West Africa. This fund aims to put women entrepreneurs in contact with modern financial instruments and is supported by the Women's Investment Club (WIC Senegal), founded by 4 women including Thiaba. She also sits as a non-executive director on the boards of leading Senegalese companies including La Laiterie du Berger, PAYDUNYA and FAR Limited Senegal.
Thiaba is also very involved in the associative world. This is how she sits on the board of directors of TOSTAN International, of which she also chairs the audit committee.
For the past two years, Thiaba has focused primarily on investment activities, financial inclusion, company administration and support for women entrepreneurs.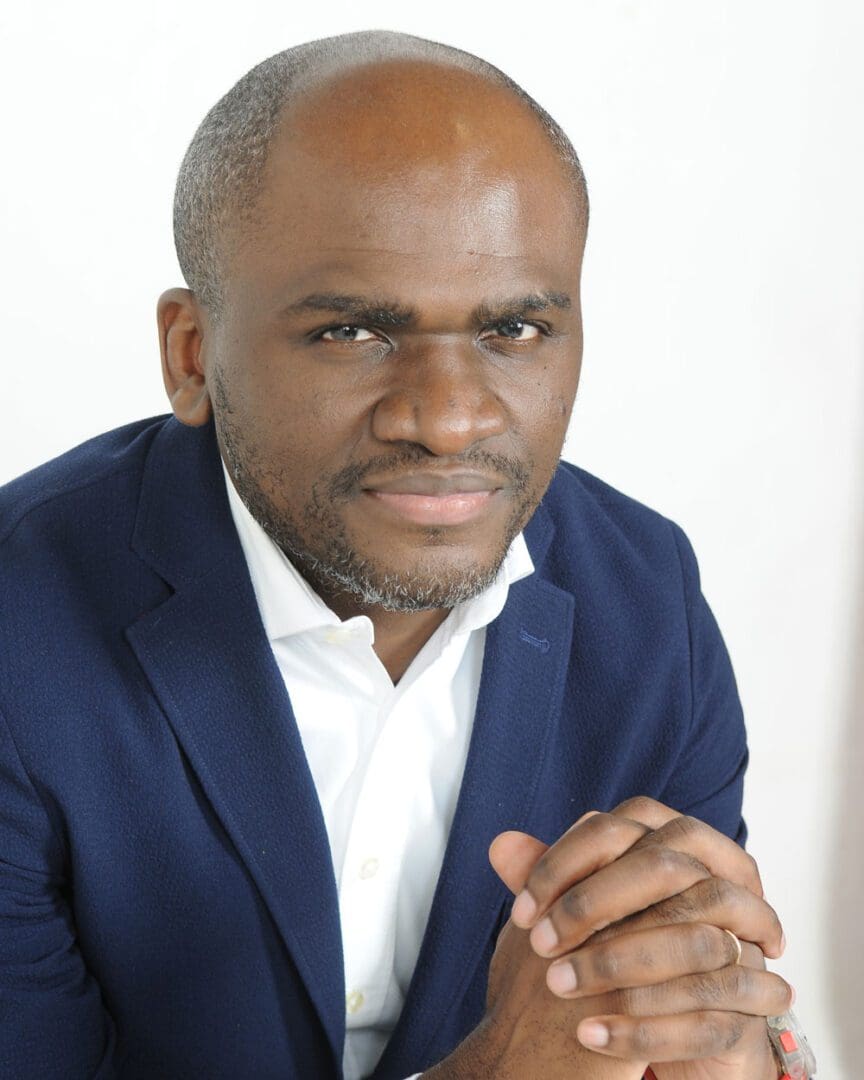 Fabrice Ndjodo, Senior Advisor
Fabrice Ndjodo is the founder and Managing Partner of Afrotopia Capital (www.afrotopia.co), an investment firm that partners exclusively with family-owned businesses and operates in West and Central Africa.
Fabrice was Managing Director at Tana Africa Capital, an Africa-focused private equity firm with US$600m AUM based in Johannesburg and Abidjan and jointly owned by the Oppenheimer family and Temasek Holdings.
Previously, Fabrice worked at Liquid Africa, a financial advisory firm based in Johannesburg, as Executive Director in charge of the Corporate Finance division. He focused primarily on capital raising transactions (debt and/or equity) for companies operating in sub-Saharan Africa and in need of growth capital. He also worked at Macquarie First South Securities as a Sell-side Equity Research Analyst based in Johannesburg covering 9 diversified industrials stocks listed on the Johannesburg Stock Exchange.
Prior to this, Fabrice worked as an Associate at Macquarie Securities based in New York in the Corporate Finance & Private Equity division. He focused primarily on toll roads and Class I railways transactions in the United States. He started his career working as an Investment Analyst within Corporate Advisory Services at the International Finance Corporation (IFC) based in Washington D.C. Corporate Advisory Services was acting as sell-side financial advisor to governments in emerging markets on privatizations and public-private partnerships.
Fabrice holds a MSc in Finance and International Management from HEC Paris, and an MBA from Harvard Business School. Fabrice currently lives in Abidjan, Côte d'Ivoire, with his family. He is married and has three children. He is Cameroonian. He is fluent in English, French, Spanish and Italian.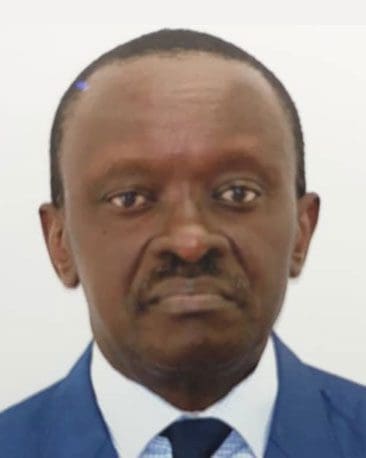 Ibrahima Sar, Senior Advisor
Mr. Ibrahima Sar is Principal Inspector of the Treasury, he graduated in Development Economics from the Centre for Studies and Research on International Development (CERDI). 
Professionally, he was Minister Delegate in charge of Energy from 2010 to 2012 as well as Minister Delegate in charge of the Budget from 2007 to 2008. 
As part of his duties at the Ministry of the Economy and Finance, he monitored the budgetary and financial reforms applied by Senegal, as part of the harmonization of the legal and regulatory framework of the Member States of the Economic Union and West African currency. In particular, he coordinated the transposition of directives from WAEMU member states, including the organic law on finance laws, the budget nomenclature, and the State Chart of Accounts.
Mr. Sar also personally administered the installation of the Computerized Public Finance Management System (SIGFIP) at the General Directorate of Finance, presiding over all the work and services of the Ministry of Economy and Finance. He participated in the launch of several promising projects including ASTER corresponding to the automation of accounting operations for public accountants.
In addition, Ibrahima was a member of the Board of Directors of Sonatel, a leading telecoms company in Senegal, BICIS (BNP Paribas subsidiary), LONASE, La Société nationale '' La Poste ', among others. He is currently Managing Director of a SOMIVA mining company, and Director of commercial banks (Banque Atlantique Senegal and Banque Outarde), where he chairs a Risk Committee and a Credit Committee.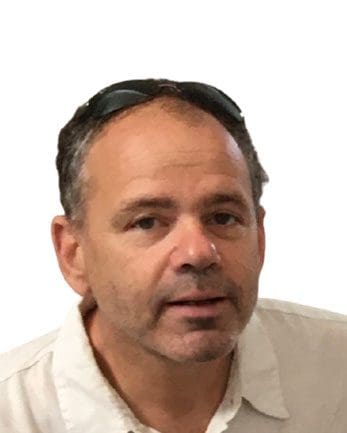 Paolo Zacchia, Senior Advisor
Paolo Zacchia is a development economist with more than two decades of experience in economic policy, applied economic research, and policy dialogue. 
A former Lead Economist at the World Bank, he has written and researched extensively on Macroeconomic and Growth policy, Public Expenditure reviews including in the Security Sector, Sector-wide structural reforms including in the Energy, Telecom and Governance sectors.
He is used to leading large teams, negotiating with complex clients, and engaging in collaborative work processes respectful of local political and cultural environments. He holds a PhD in Economics from Cambridge University, UK, and BA in Economics from the University of Florence, Italy.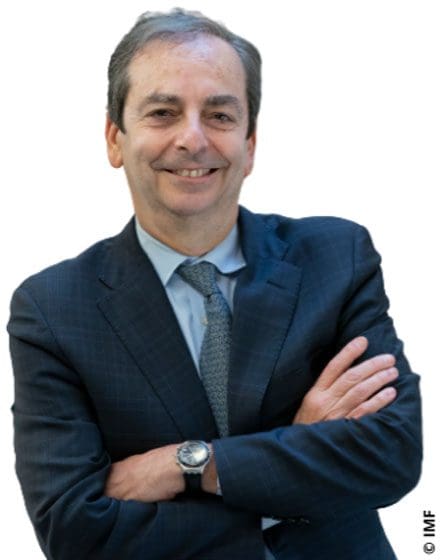 Daniel Citrin, Senior Advisor
As a strategic leader, Daniel guided strategic policy operations in the IMF for over 25 years. Strategic projects include leading reforms to the process of formulating and monitoring IMF operational budget, advising the Managing Director on the IMF's rapid response to the European crisis, and co-chairing the comprehensive review of IMF's compensation and benefits framework.
Having been Director of the Office of Budget and Planning for almost 10 years and Chief of Staff of the Managing Director at the IMF, Daniel has managed complex operations in both economics and budget and strategic planning.
Leveraging his residence in Asia for over 20 years, Daniel has acquired extensive operational and research experience, making him a Trusted Advisor on Japan and Asia. As a financial crisis manager, he led several important crisis management and lending operations, including Indonesia, Russia and Jamaica. Daniel is currently an independent consultant and strategic advisor based in Washington.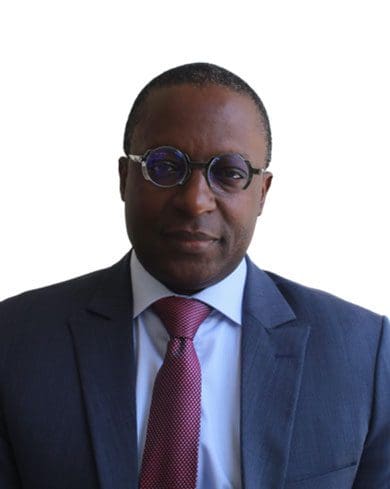 Francis Dogo, Senior Advisor
Francis Dogo is a seasoned international development specialist who, until recently, was serving as an Adviser to the Board of Directors of the African Development Bank. The Bank is the primary multilateral development financial institution in Africa, with members in 54 African and 26 non-African countries and operations of about 10 billion USD per annum.
Before joining the African Development Bank, Francis was with the Development Gateway, a US-based global organization set up by the World Bank to improve development effectiveness using information technology. He started his career there as a young professional and rose to become its interim CEO and COO. Before being promoted to COO, He oversaw country operations, leading a team of about 60 talented individuals who worked mainly from Africa and Asia as a cohesive unit to achieve the institution's objectives.
Francis' multi-country and multi-sector experience, including Bloomberg Financial Markets and the United Nations, gives him a unique perspective that combines management, diplomatic, and analytical skillsets in solving complex issues and leading diverse teams. Francis is known to be a go-to person who is a problem solver with a strong work ethic. He brings along the necessary gravitas and confidence to operate at the highest levels of decision-making and ready access to most decision-makers in governments across Africa. He is a staunch afro-optimist and believes efficient public-private partnerships are crucial to the continent's development.
Francis holds a Master of Science in Foreign Service from Georgetown University and a Licence en sciences commerciales (BA) from the Institut Superieur de commerce L. Cooremans in Belgium.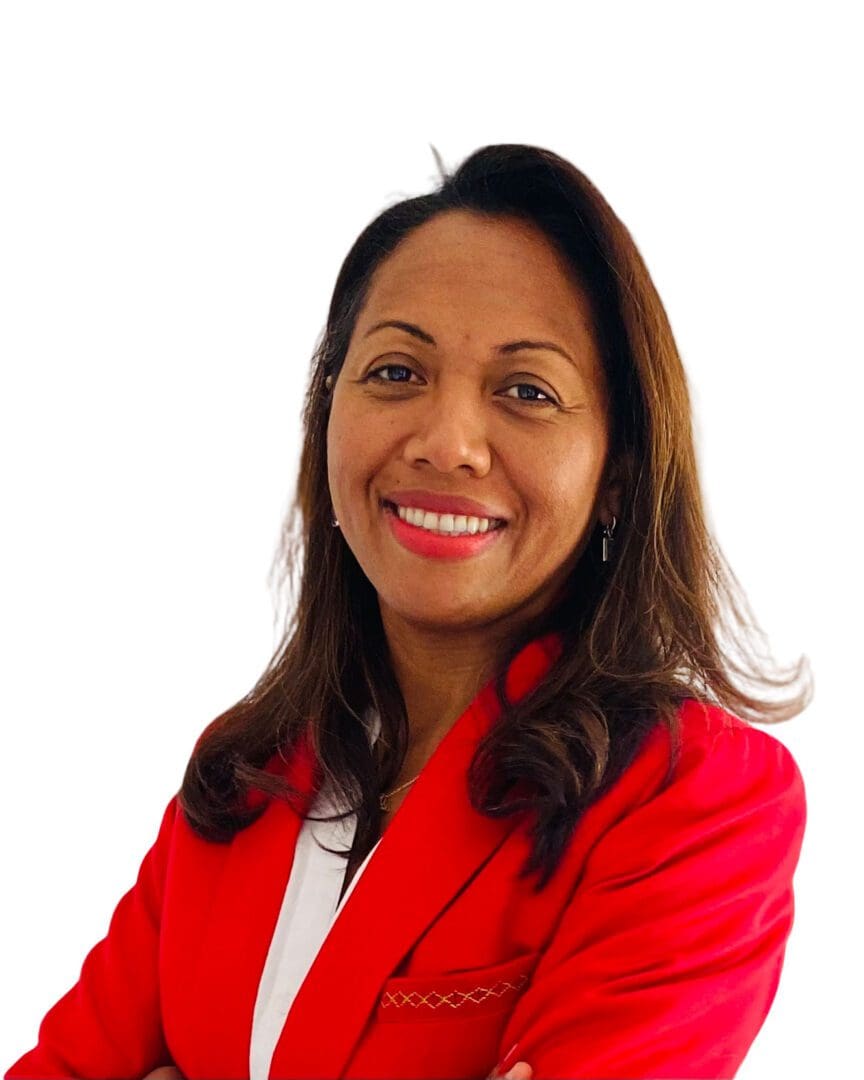 Fenohasina Rakotondrazaka Maret, Senior Advisor
Fenohasina Rakotondrazaka Maret is a development economist with more than 12 years of experience. She was recently an economist at the Office of the President of the Republic of Madagascar and a senior research associate in the Urban Institute's Center on International Development and Governance where she oversaw a public sector system strengthening project in Tanzania.
Her work focuses on digital transformation of public administration, economic growth, development financing, sovereign wealth fund, poverty reduction, budget support, public expenditure and financial management, governance, international trade, agriculture, health, nutrition, and gender. She also taught international trade in the master's program in applied economics at Georgetown University.
Feno holds a Master's degree in Economics from the University of Antananarivo in Madagascar and a doctorate degree in Economics from George Washington University. She speaks Malagasy, French and English.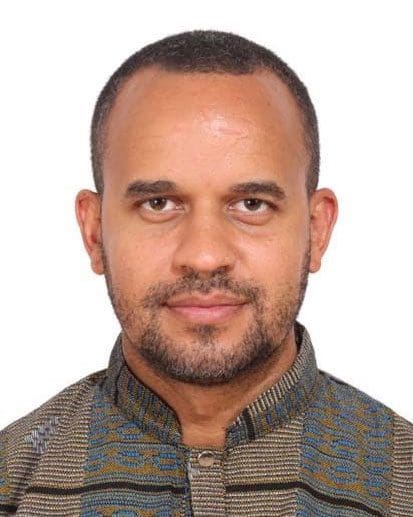 Bernard Mogaka Kinara, Senior Advisor
Bernard Mogaka Kinara is an accomplished professional with over 20 years of experience in various fields, particularly in the digital finance sector. Early in his career, Bernard worked as a marketing specialist for several major brands such as UPS Europe N.V and InterSwitch East Africa Ltd.
During this period, Bernard led the annual market-sizing project to establish market share and growth in major countries, engaged with financial institutions, diversified product portfolio, and won card production deals. From 2010 to 2015, serving as the Head of Electronic Banking at DFCU Bank in Kampala, Uganda, Bernard led cross-functional teams from the bank's branches, IT, Operations, Corporate Banking, and Marketing to achieve full operationalization and growth of Internet and Mobile Banking.
Furthermore, he developed a funding proposal and received an innovation grant from aBi Trust for the development of mobile money savings and lending products. From 2015 to 2017, Bernard held the position of Senior Account Director with You Tap! (formerly VeriFone Mobile Money). He developed the MTN account in priority markets of Ghana, Uganda, Cote d'Ivoire, Rwanda, and Zambia. Bernard also developed strategies for enabling mobile money retail payment using "tap-and-pay" to transform retail hubs into cashless payment zones. Since 2017, Bernard is a Senior Digital Financial Services Advisor for the International Finance Corporation. He supported the deployment of Agent Banking for CalBank in Accra, Ghana. He also supported the growth of the M-PESA merchant payment service for Vodacom in Dar es Salaam, Tanzania. He provided financial, technical, and project support to scale up the cashless payment service, M-Pesa Merchant Payments, and designed and executed digital marketing initiatives for customer conversion and acquisition. As a result, Bernard was able to scale up the 30-day active customer base from 600k to 2.5 million, grow the 30-day active merchant base from 12,000 to 135,000, and increase Lipa-kwa-Simu monthly revenue from TZs 600m to TZs 3.9 billion.
Bernard holds a Master of Business Administration (MBA) and a Master of Business Informatics (MBI) from the Rotterdam School of Management, Erasmus Graduate School of Business in the Netherlands.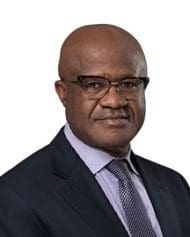 Jean-Claude Tchatchouang, Senior Advisor
Jean-Claude Tchatchouang is an accomplished economist and financial expert with vast experience in international finance and development. Jean-Claude received his Master's degree in Finance and International Economics from Brandeis University in the United States in 1998. 
He also holds a degree in Economics from the University of Yaoundé in Cameroon and is a Certified Public Accountant (CPA) from Virginia in the United States.
Additionally, he obtained a degree in Statistics and Applied Economics from the Institute of Statistics and Applied Economics in Yaoundé, Cameroon. Jean-Claude's career spans over four decades and he has held several high-level positions in various international organizations.
From 2018 to 2020, he served as an Administrator at the World Bank Group representing 22 countries, including Cameroon, Côte d'Ivoire, and Madagascar. Prior to this, he was a Senior Advisor at the World Bank Group for 13 years, and also held positions at the International Monetary Fund and the Central Bank of Central African States.
Jean-Claude is an accomplished author and has published several books and articles on finance and economics. Some of his notable publications include "Sortir du Piège Monétaire" (1996), "L'Afrique Centrale: Le Paradoxe de la Richesse" (2007), and "Le Décollage économique de l'Afrique" (2014). He is also a co-author of the chapter on the CFA Franc Zone in "The Oxford Handbook of Africa and Economics" (2015).
With his vast experience and expertise in finance and development, Jean-Claude has made significant contributions to the advancement of economic development in Africa and the world at large.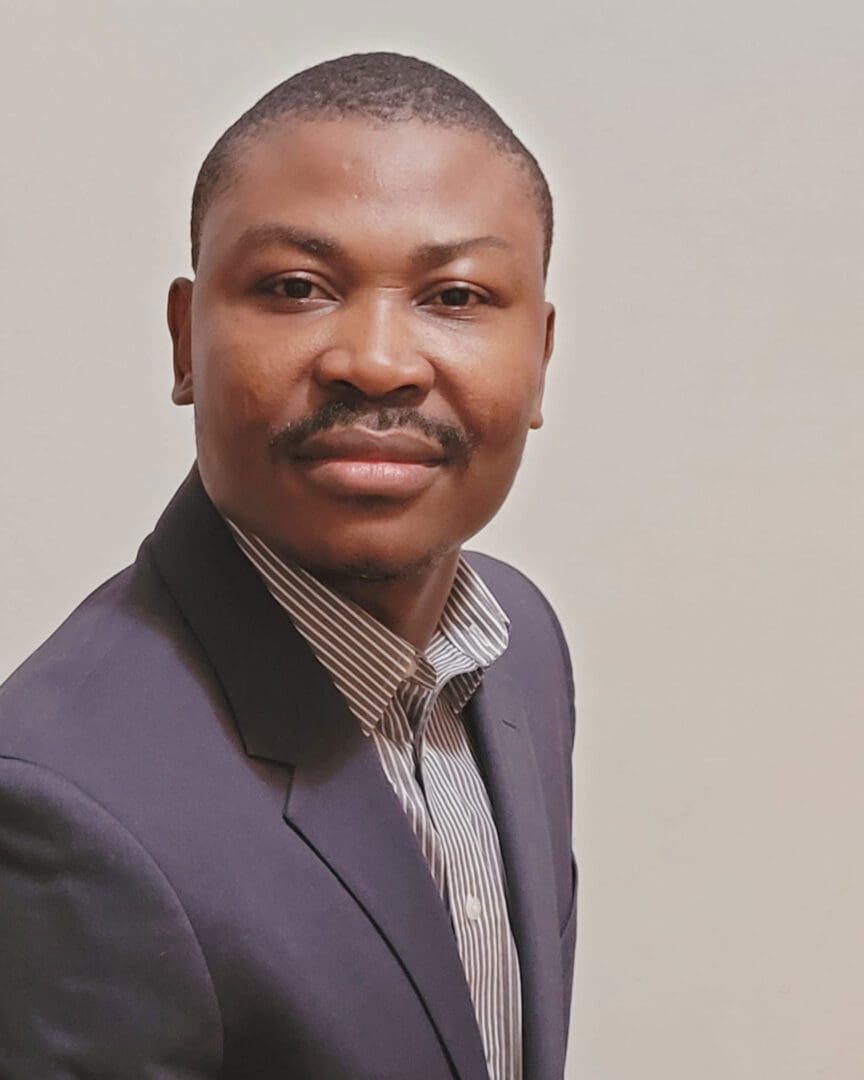 Boris Houenou, Senior Advisor
Dr. Boris Houenou is a highly accomplished senior economist with over 14 years of professional experience in strategy development, advising, research, policy advocacy, leadership, and operational delivery across a wide range of areas. 
He has a proven track record of expertise in economic policy, macro policy and stability, digital economy, digital finance and inclusion, investment promotion, infrastructure development, infrastructure finance, regional and global trade, global connectivity, technology, private sector development, security, space industry, and AI/ML.
Throughout his career, Dr. Houenou has advised numerous governments worldwide on issues related to digital economy, digital inclusion, development finance, investment promotion, and inclusive growth strategies. He has also worked in partnership with private entities to transform the multibillion-dollar agribusiness sector across five African countries by providing access to capital through impact investing, market linkages, technology, and know-how transfer, and building professional bodies. This contribution was recognized with the OECD Award for Taking Development Innovation to Scale in 2015. Dr. Houenou held a faculty position at Washington State University, where he taught economics, and spent a year at the UNDP HQ evaluating the institution's interventions in middle-income countries.
He then joined a Silicon Valley tech company in the space, defense, military, and secure communication, and commercial satellite broadband internet industry, where he worked with a high-profile team of engineers and economists, including the Nobel Prize Winner Paul Milgrom, on spectrum auctions, digital economy, and digital inclusion globally.
His work laid the groundwork for access to broadband internet for hundreds of thousands of households in Brazil, Mexico, Guatemala, Nigeria, and DRC and soon to over 10 million people globally, including the US, Egypt, Senegal, and Angola through a Microsoft Partnership.
The success was leveraged in the US new Digital Transformation with Africa (DTA) initiative that President Biden announced during the 2022 U.S.-Africa Leaders' Summit. Dr. Houenou is a keynote speaker at many professional conferences, including the American Economic Association, and supports research activities of a senior fellow at Harvard Kennedy School's Mossavar-Rahmani Center for Business and Government under the supervision of Larry Summers, former US Treasury Secretary.
In addition, he served as an advisor in the presidential campaign in Benin in 2011. Dr. Houenou is a partner at Goldbricks Ventures, a $50 million VC fund launching in December 2023, and earned a PhD in Economics from Washington State University.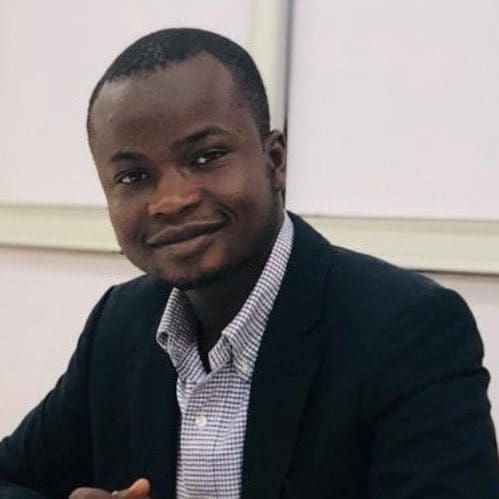 Mr. Mahamadi GABA, Advisor
Enthusiastic and passionate about the crucial issues of our time, Mahamadi GABA holds a Master's degree in Applied Economics with a specialization in natural resource and environmental economics from the Inter-University Third Cycle Program (PTCI). 
He is determined to make a significant contribution to the fight against global warming and the promotion of a more sustainable economy. His expertise lies at the intersection of green finance, economics, energy transition, climate policies, and sustainable development.
Mr. GABA has gained experience through numerous collaborations as a consultant and researcher. He has had the honor of working with Non-Governmental Organizations (NGOs), international firms, and intergovernmental organizations in consulting and capacity building, research, and supporting governments and public and private institutions in mobilizing financial resources and combating climate change. He has authored or co-authored articles on financing energy transition in the UEMOA region, challenges and prospects of the Just Energy Transition Partnership (JETP), and green economic policies in Africa.
Convinced of the importance of raising awareness and educating, Mr. GABA regularly participates in community outreach initiatives and conferences to share his knowledge about current climate and economic issues. He believes in the power of interdisciplinary collaboration to find sustainable solutions and is always open to new collaborations and innovative ideas.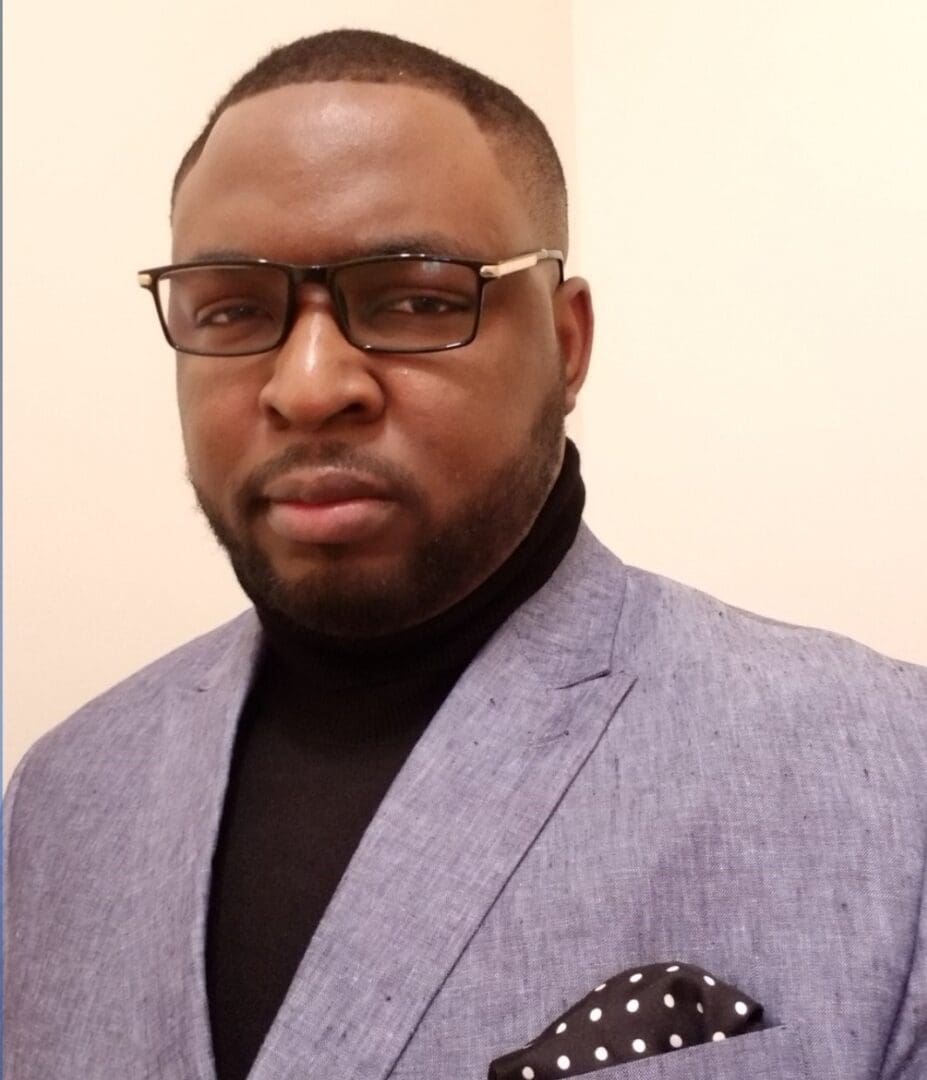 Steve Williams MBOLLO, Advisor
Steve is an experienced Senior Data Analyst and Statistician with an exceptional track record in data management and analytics. With a proven expertise in working with various organizations, Steve has successfully contributed to critical projects and provided valuable insights to inform decision-making processes.
During Steve's tenure at the African Development Bank (AfDB), he served as a Data Management and Analytics Expert in the Transition States Coordination Office (RDTS). In this role, Steve played a pivotal role in monitoring the implementation of the 2022-26 strategy for addressing fragility and building resilience, specifically focusing on the rollout of the 2022 / 2023 Country Resilience and Fragility Assessment (CRFA).
Steve also contributed significantly to the Technical Evaluation Reference Group (AF-TERG) Secretariat as a Data Analyst.
During his time at the United Nations Women Myanmar Office, Steve showcased their expertise as a Gender and Statistics Expert. He analyzed data to update the Myanmar Gender Profile for Humanitarian Action and conducted desk reviews and literature reviews to develop the situational analysis section. Also, Steve made a significant impact as a Development Impact Group Research Economist Consultant at the International Finance Corporation. He contributed to critical projects, such as improving understanding and quantification of trade finance gaps in the Economic Community of West African States (ECOWAS).
Finally, Steve has collaborated with organizations like the African Union Commission (AUC), United Nations Economic Commission for Africa (UNECA), and the World Bank on various projects, bringing his expertise in gender data analysis, research economics, and trade policy.
Steve holds a master's degree in economics from the University of Ottawa (Canada); a master's degree in Statistics and is completing a PhD in economics.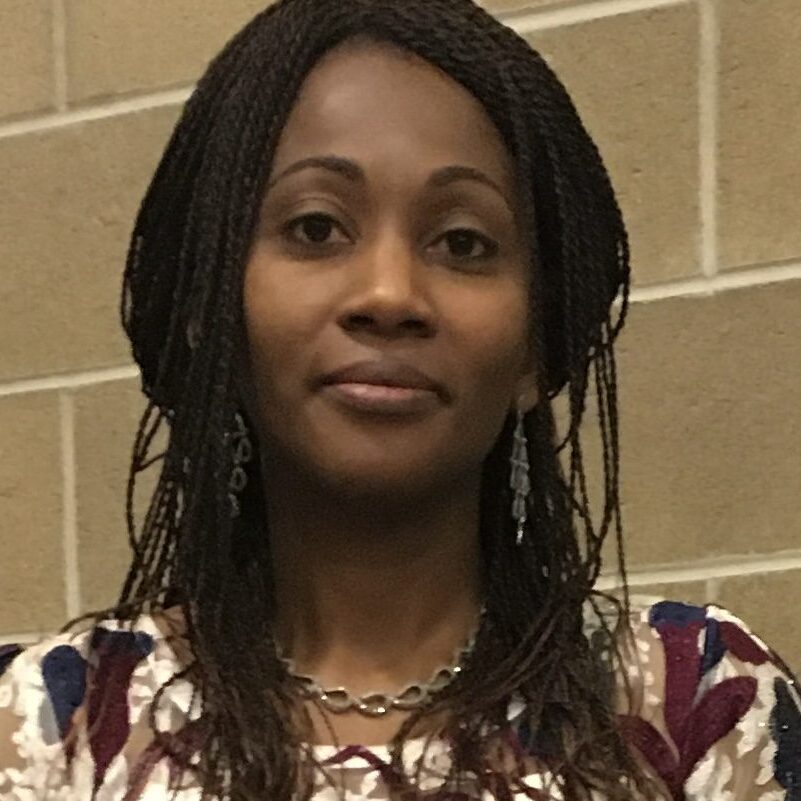 Djeynaba Ba, Advisor
Passionate about the intersection of international studies, business, and social development, Djeynaba Ba holds a bachelor's degree from the Ohio State University.
With nearly five years of impactful work in the nonprofit sector, she dedicated herself to assisting refugees and immigrants in achieving self-sufficiency.
Eager to deepen her expertise, Djeynaba pursued dual master's degrees in Applied Economics and International Development Studies at Ohio University. Following this, she shared her knowledge by teaching introductory courses in microeconomics and macroeconomics. Her academic journey continued with a focus on Rural Sociology, culminating in a doctoral degree from the Ohio State University.
Djeynaba brings a wealth of experience in data analysis and research, proficient in tools such as Stata, QGIS, and SPSS. Her research concentrates on the socioeconomic impacts of extractive industries in Africa, specifically exploring mining, gender dynamics, and local content policies. Notably, she gained firsthand exposure to advisory roles within the World Bank Group's extractives sector during an internship in 2008.
In 2022, Djeynaba showcased her expertise as the lead author of a published paper, "Local Content Policies in the West African Mining Sector: Assessment and Roadmap to Success," featured in the Extractive Industries and Society journal. Currently, she imparts knowledge as a Social Impact Assessment instructor at the Ohio State University.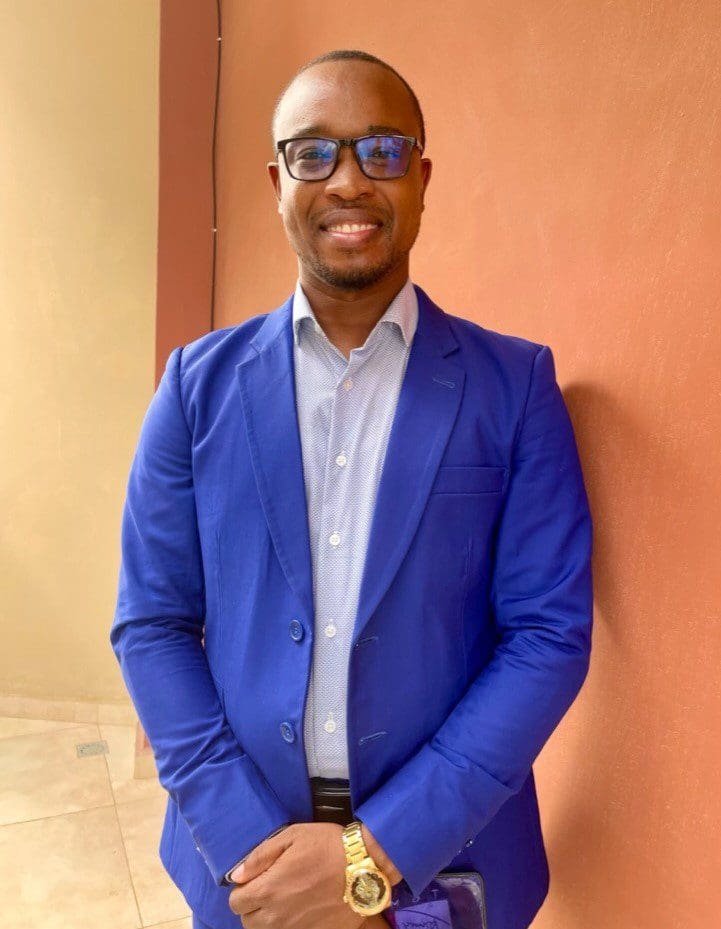 Saturnin Toudonou, Consultant – Trainer
Holder of a Master in Audit and Management Control, Saturnin is a young and ambitious Beninese with experience in his field. He works in the positions of Accounting and Financial Manager, Administrative Manager, Accounting and Financial Manager, Chief Accountant whereby he ensures the administrative, financial and accounting management.
 He is responsible for the good administrative and financial management of the company. His role is to accompany the strategic development of the company, to enable it by bringing the methods of accounting and financial management, and to ensure the smooth running of the analytical, accounting, and financial business on a daily basis. Saturnin Toudonou is a proven trainer in his field.
He conducts seminars and teaches in prestigious universities in Senegal including SUP DE CO Dakar and UCAO St Michel.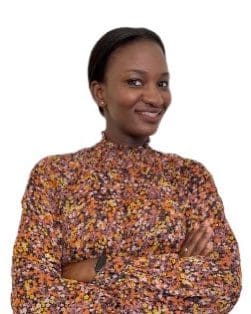 Yacine Ndiaye, Project Manager
Yacine was born and raised in Dakar, Senegal however her studies allowed her to experience other places. She obtained her bachelor's degree in Biochemistry and Women's and Gender Studies from the University of North Texas in the United States. 
Later, after being awarded the prestigious Rotary Global Scholarship, she moved to Geneva where she completed her Master's degree in Global Health at the University of Geneva with a specialization in Epidemiology for the Swiss Tropical and Public Health Institute in Basel, Switzerland.
As a global health professional, Yacine has worked as a consultant for international organizations such as Gavi, the Vaccine Alliance, and UNICEF supporting the management of immunization programs. In addition to her experience in immunization, she also has knowledge and experience in gender, sexual and reproductive health, and digital health advocacy.
Yacine is a dynamic and passionate young woman who aims to leverage her gender and global health expertise to help catalyze change in the development industry in Africa.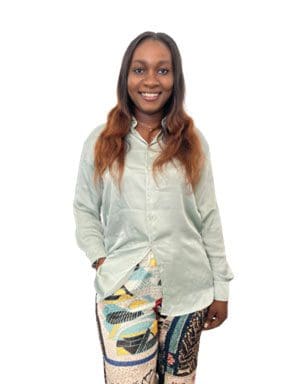 Awa Mbaye, Researcher
She was born and raised in Senegal. She studied in France where she graduated with a bachelor's degree in Economic Analysis and Policy at UCA (University of Clermont Auvergne) and with a Master's degree in Development Economics, with a major in Public Finance at CERDI (Centre d'Études et de Recherche pour le Development International).
She has experience in research with a particular focus on sovereign debt, fiscal policies, and fiscal resource mobilization strategies in developing countries. She also has experience in data processing and analysis, and macroeconomic analysis, notably through her internship at the Ministry of Economy, Planning, and Cooperation of Senegal.
She is very versatile as she has extensive experience in human resources management, but also in public tenders through her internships in France and Dakar.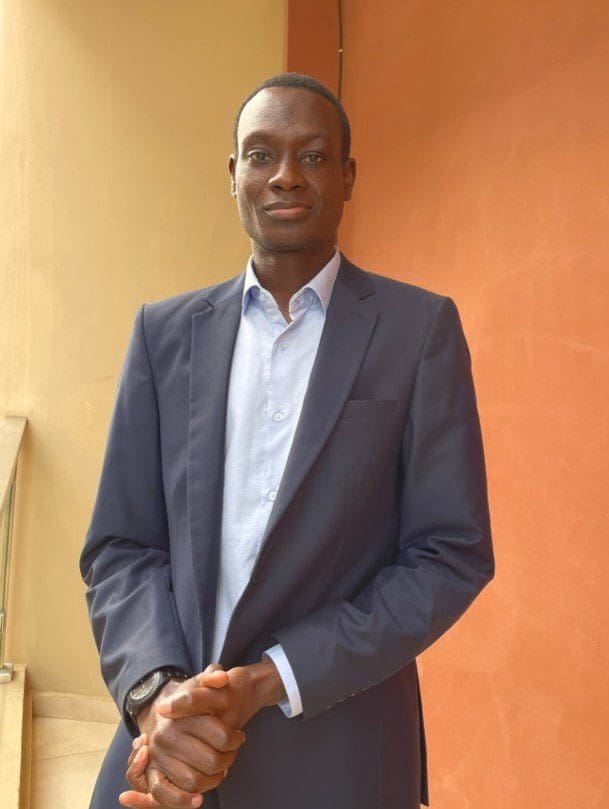 Samba Ndiaye, Accountant
Samba Ndiaye is a seasoned professional in the field of finance, with over a decade of experience in financial analysis, business intelligence and business management.
Originally from Senegal, he obtained his degree in Finance in his home country after pursuing in-depth studies in Accounting Finance Management in France and training in Real Estate Finance at the Wisconsin School of Business.
During his career journey Samba Ndiaye has put his exceptional skills into practice in various renowned companies. He has previously worked at  Exxon Mobil Senegal, Free Senegal, KPMG Senegal, Bank Of Africa Senegal,which have strengthened his skills in auditing and consulting, thus broadening his field of expertise.
In addition to his involvement in the private sector, Samba Ndiaye has also devoted time and energy to serving the community through his involvement with TONG Suleymaniye. His dedication to humanitarian causes demonstrates his desire to make a positive difference in the lives of the most disadvantaged people.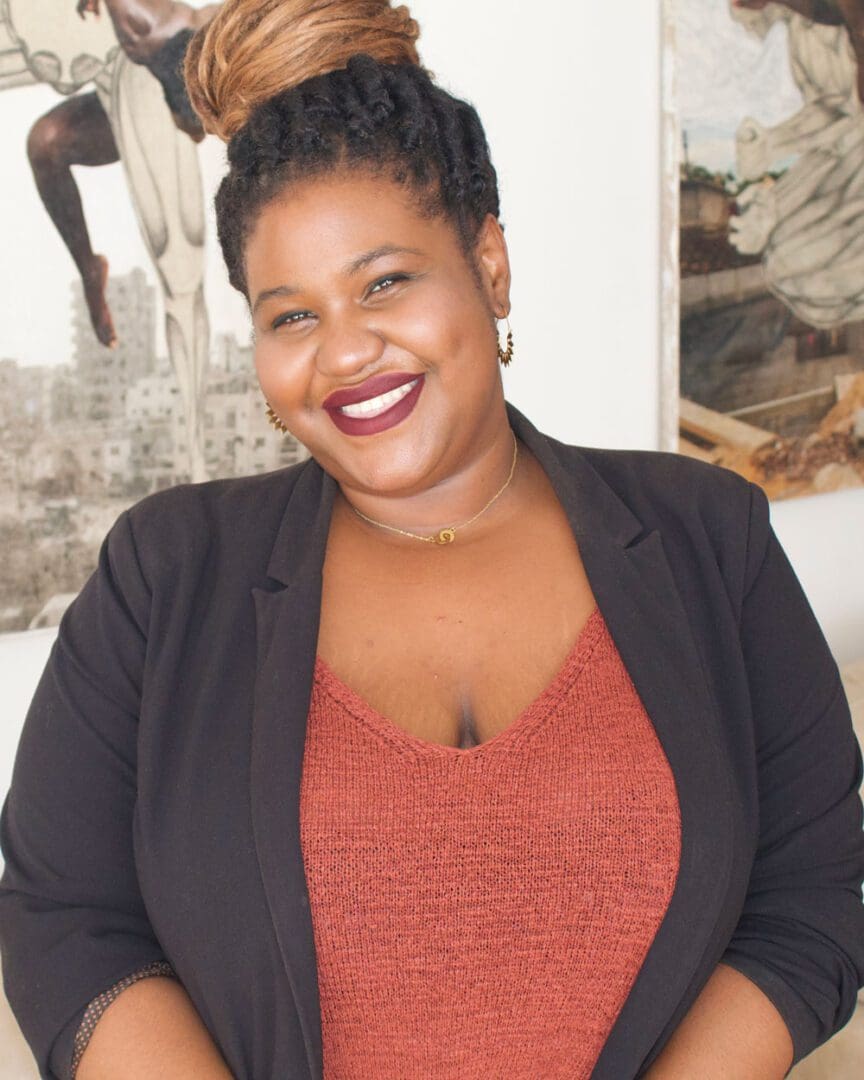 Bineta Pouye, Operations Manager
Bineta holds a Bachelor's degree in Applied Foreign Languages ​​and a Master's degree in Intercultural Management, Communications and Events Planning from the Catholic University of Lyon.
Through her studies in France, her internships in Spain and her childhood lived in Kenya, Bineta combined her love of languages ​​with the knowledge acquired during her studies to become a corporate event planner in an events planning agency called People No Limit and then a Marketing & Communications Manager for Archenis, a communications agency. She has worked with several companies including Sonatel, Allianz, Deloitte, Total, and FBN Bank among others.